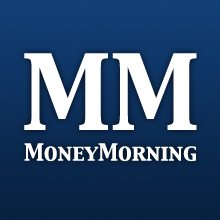 Like it has been for other Japanese families, this past year has been a tough one in my household, too.
Perhaps not surprisingly, [the] one-year anniversary brought long-buried emotions to the surface 12 months to the day after the horrific earthquake and the tsunami it spawned devastated Japan.
The tragedy haunts it still. I don't know a single Japanese who isn't affected.
And I still struggle to process the enormity of what's happened in a country where I've spent much of the last twenty years as a businessman, a husband, and a father.
How do you explain a 9.0 earthquake or a 65-foot high wall of water moving at 80 miles an hour?
Or come to terms with the friends and families who were literally wiped from existence?
I couldn't explain that to my youngest son, Kazuhiko, when we visited Kamigamo Jinja, our ancestral family shrine to pray shortly after the disaster.
He wanted to know how the spirits of those departed would find their way home each August for Obon, a more than 500-year-old annual celebration when ancestral spirits make their way back to family altars.
My wife, Noriko and our boys, Kunihiko and Kazuhiko, return home to Kyoto so we'll see if they've made peace in their young lives as so many other children have.
It is through their young eyes that the future does indeed live, as is the case in so many cultures.
The Aftermath of the Japan Disaster
To that end, I'm sure you've seen the many before and after pictures of Japan making the rounds in recent days.
They're staggering and impressive.
But at what cost?
So far Japan has scraped millions of tons of debris from disaster-hit areas into monstrous piles. Only 6% has been burned or otherwise disposed of. You don't hear about that from news sources.
Nor do you hear about the additional 130 million to 150 million cubic meters of soil that have yet to be scraped, processed or otherwise remediated to eliminate everything from toxic chemicals to radioactive contamination.
That's enough to fill the Empire State Building floor-to-ceiling 143 times.
In the aftermath, only two of Japan's 54 nuclear reactors are online and running. The rest are down for "inspections" and disaster preparedness drills.
There is a good probability that many may never be restarted, especially with anti-nuclear protests building not only in Japan but around the world as a result of this mess. Most are decades old and of questionable design given what we know about nuclear power safety today.
While I used to be a staunch advocate of nuclear power, today I am now firmly against it.
Cleaning up Fukushima is especially problematic on a couple of levels and estimates suggest it may be 40-50 years before the plant is completely decommissioned.
Not only does the Japanese government have to figure out how to contain the mess, but things are so badly mangled on the ground that the Tokyo Electric Power Company (TEPCO) isn't even sure it can locate the melted nuclear fuel rods at the moment!
An estimated 100,000-275,000 people remain in temporary or modified housing according to various sources. The Japanese government is telling people that it may be a decade or more before they can return home — if ever.
To its credit, the government has gone to great lengths to keep neighbours and families together as a means of preserving the cultural groupism that has played such a vital role in Japan's society for more than 1,000 years.
Separating people would have broken that bond and weakened recovery efforts.
So what now?…
Investing in Japan
Many investors believe that investing in Japan's recovery is a sure shot to riches.
That's not true today any more than it was true immediately after the disaster, a point I made in repeated television interviews at the time and in Money Morning.
Its population is literally dying off as the nation struggles to bear the burden of one of the world's oldest populations. The birth rate is 0%; there is no immigration policy to speak of. Debt is at 259% of GDP, which makes the Greeks look positively organised and miserly. And the economy is basically flat.
Despite optimistic thinking, Japan's economic machine is unlikely to ever regain the prominence nor the speed or momentum it enjoyed from 1945 to 1991.
But certain Japanese-related investments and Japanese companies will prosper as a function of the role Japan plays in the world around it.
Currency – Japan's yen remains wildly overvalued despite the fact that it's already corrected substantially from its low of 75.7698 to the [US] dollar on October 28, 2011.
But this won't last much longer.
As riskier assets come into vogue, the yen will decline as traders shuffle their bets into other assets instead of parking their money in yen.
At the same time, it's highly likely Japan will have to turn to external debt financing no later than 2015 as a means of compensating for an aging population and fewer workers to support the 90%+ of debt purchased by its own citizens.
Machinery – Japan's machinery industry remains largely overlooked at this stage. Still, economists see an increase of about 2% this year, which is widely interpreted as a leading indicator for additional capital investment. The most recent data from Tokyo shows a 3.5% increase to 757.8 billion yen in January, the most recent month for which there is reporting.
Electrical machinery makers are leading the charge with a 31.1% expansion. The carmakers everybody thinks are so crucial turned in only 12.4% growth.
Both are showing signs of strength as global manufacturing activity accelerates. While three of Tokyo Electron's plants suffered a near-direct hit in the earthquake and tsunami, its Miyagi-based facilities were built on hills and did not suffer material damage. Fanuc was largely unaffected. This gives both companies a potential head start on competitors who were knocked back a few paces.
Why?
They're the ones most like Japan's cherry blossoms – full of hope, bright color and spirit. And, in that sense, are a tremendous metaphor for life itself.
Keith Fitz-Gerald
Chief Investment Strategist, Money Morning (USA)
Publisher's Note: This is an edited version of an article that originally appeared in Money Morning USA.
The "After America" Archives…
'After America': The World Reset
2012-03-17 – Callum Newman
'After America': Threats and Opportunities
2012-03-16 – Callum Newman
2012-03-15 – Callum Newman
2012-03-14 – Callum Newman
2012-03-13 – Callum Newman
For editorial enquiries and feedback, email letters@moneymorning.com.au
Powered By DT Author Box
At Money Morning our aim is simple: to give you intelligent and enjoyable commentary on the most important stock market news and financial information of the day – and tell you how to profit from it. We know the best investments are often the hardest to find. So that's why we sift through mountains of reporting, research and data on your behalf, to present you with only the worthwhile opportunities to invest in.
Become a more informed, enlightened and profitable investor today – by taking out your free subscription to Money Morning now.