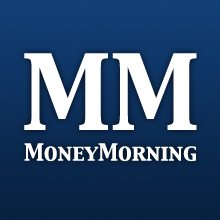 "There is no reason anyone would want a computer in their home."
- Ken Olsen, founder of Digital Equipment in 1977.
You may think Ken Olsen was an idiot for saying that.

After all, today there are over two billion personal computers sitting on desks all over the world. Yet in 1977 – the first year of commercial personal computer sales – there were just 48,000.
"Sales are up, but when you consider that there are only so many channels available, the overcrowded airwaves become a major concern." – John Dicenza, President of Mobilcom Inc., 1976.
You can't fault his caution. Mr. Dicenza was speaking to the Calgary Herald in 1976. He was worried about the mobile phone network reaching capacity. At the time there were "About 1,200 persons in the Montreal area [using] mobile telephones."
The same paper quotes Phillip Marquette of Bell Canada: "You've got to keep in mind that the [mobile phone] system is expensive, and those that can't afford it use bellboys or other less luxurious forms of communication."
Just last year, over 700 million new mobile phones were sold worldwide, taking the total number of active mobile phones to 5.3 billion. In other words, nearly eight out of ten people on the planet now own a mobile phone.
Look, we haven't included these quotes to ridicule anyone. Rather, it's to prove a point…
Most people don't see the benefit of innovation until it's created and used. Even then it takes time. But if the innovation is good enough it'll slowly build until it reaches critical mass.
Soon consumers wonder how they managed without it – think mobile phones, PCs and iPods.
From One Path to Another
These are what's known as "disruptive technologies".
In the past we've written to you about something called "creative destruction". That's the idea of a new technology destroying or replacing an old technology – such as the motor car replacing the horse and cart.
But disruptive technologies are different. Because they don't always involve destruction…
Disruptive technologies just shift the path of innovation from one route to another.
The iPhone is a perfect example.
Apple didn't invent the mobile phone. And the appearance of the iPhone didn't destroy the mobile phone industry. In fact, it made the mobile phone industry stronger.
What Apple did with the iPhone was take a device for making phone calls and sending text messages, and turned it into an entertainment device with a phone attached.
To Apple, mobile phone technology was simply the most effective way to sell its products and services.
The way it disrupted the market was to change the buying habits of consumers. And it forced mobile phone companies to follow suit. If they didn't they'd lose ground or plain go out of business.
That's disruptive technology.
Disruptive Technology
But it's not just big companies like Apple that are set to benefit from disruptive technology.
There are many small-cap innovators.
And while they won't reach the size of Apple, these companies will be at the forefront of changes that would have been unthinkable even ten years ago.
They've spotted a disruption in the market and plan to profit from it.
So, what kind of "disruption"?
Take the National Broadband Network (NBN) for instance. We're sure you've read all about it in the press over the last 18 months.
From a taxpayer perspective we believe the NBN is a huge waste of money. It'll cost taxpayers at least $40 billion, and will take nearly ten years to complete.
But as bad as it could be for taxpayers, people will use it and they will benefit from it. And right now there are a bunch of companies figuring out how to make a buck from it.
You see, innovation and disruptive technologies happen in phases. Different firms tend to profit at different points of the disruption.
Let's take Apple as an example again. Apple is only profitable today, because phone and networking companies developed mobile networks over 30 years… making big profits on the way.
But they could only make profits because other companies had developed phone systems and radio technology over the previous hundred years or more… also making big profits.
In fact, when you think about it, if it wasn't for pioneers of the telegraph and Alexander Graham Bell, Apple wouldn't make a quarter of the money it earns today!
Over the years innovators have taken existing technologies and developed them further.
And that's exactly what some small-cap tech companies are doing. They're relying on the rollout of a superfast broadband network. The rollout of which will allow them to disrupt the market by providing new services, such as IP telephony, cloud computing and online TV on demand.
To some extent they're already doing this, but the NBN will provide the critical mass these companies need to push the market to the next level.
And the great thing is, they're not changing what businesses or consumers do, nor how they do it.
But rather they're changing what goes on behind the scenes. And making use of the superfast internet and extra rollout to cash in.
It's that quiet disruption that makes it so dangerous to existing firms. Consumer habits won't need to change much. Yet it could break the back of companies that can't adapt quickly enough.
Bottom line: the NBN will be bad for taxpayers, but it'll be great for Internet users… and even better for the innovative small-cap companies who make a move to profit from it!
Cheers.
Kris
Related Articles
The Conference of the Year "After America" DVD
How You Can Profit from an Unexpected End to the Energy Crisis
How to Avoid the Welfare State Hunger Games
From the Archives…
Why Spain's Economy is the Next Big Problem for the Eurozone
2012-03-30 – John Stepek
Water: A Long Term Trend to Follow
2012-03-29 – Patrick Vail
How to Avoid the Welfare State Hunger Games
2012-03-28 – Kris Sayce
What Happens When You Put Someone With No Market Experience in the Top Job?
2012-03-27 – Dr. Alex Cowie
The Star Stocks of the Resource Sector
2012-03-26 – Dr. Alex Cowie
Powered By DT Author Box
At Money Morning our aim is simple: to give you intelligent and enjoyable commentary on the most important stock market news and financial information of the day – and tell you how to profit from it. We know the best investments are often the hardest to find. So that's why we sift through mountains of reporting, research and data on your behalf, to present you with only the worthwhile opportunities to invest in.
Become a more informed, enlightened and profitable investor today – by taking out your free subscription to Money Morning now.