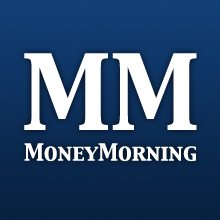 Historically, very good gains have been made in Turkish stocks during periods of political unrest.  While not in the same category as Thailand, Turkey does have a reputation for instability when it comes to politics.
One of the main reasons for this is the struggle between those with a religious agenda and those with a secular one.  Throw in a very active military sworn to protect Turkey's secular constitution and the possibility for volatility exists.
Turkey, like many other emerging markets, has a massive black market for goods and services.  Smuggling is a popular profession in a country that borders so many that are faced with internal restrictions and lack of adequate supply chains.
Turkey, because of its strategic location, is also a key player in the energy business – not from a production point of view, but rather as a location for major pipelines. Many of the countries around Turkey, especially Iran and Iraq, are major energy producers in the world.
Internally, more than 30 percent of the population is dependent on agriculture.  Turkey is a regional breadbasket and the country has vast arable land.  The country still faces major unemployment problems, as do most countries in Europe.
More than 12 percent of the population is regarded as unemployed.  This would be less of an issue were it not for the fact that the economy grew by more than 8 percent in 2010 and was on track for similar gains in 2011.
With that kind of growth, job creation should be significant. It's not. Part of the problem is that Turkey's informal market leads to skewed statistics.  Those who work for cash, and there are many hundreds of thousands who do, can at the same time bleed the government for benefits.
One of Turkey's greatest weaknesses of the past has been poor fiscal management. Tax collection is nearly impossible in a country where tax evasion is a pastime, something Turkey and Greece have in common.
The government is always strapped for cash and this has led to massive deficit issues in the past and significant devaluation of its currency, the lira, to make up for its debtor status.
The current government headed by Prime Minister Recep Erdogan has been in power since 2003 and is entering its third term. Under Erdogan, Turkey has deregulated the economy, privatized many state enterprises, and attracted foreign investment through a climate of economic certainty.
The result has been 26 straight quarters of growth through 2011; foreign reserves of US$90 billion versus just over $20 billion in 1992; inflation of just under 6 percent, down from 40 percent a few years ago; and debt to GDP of less than 40 percent compared with 74 percent in 2002.
Erdogan is a religious man who embraces his faith publicly, a rarity in Turkish politics. Yet, despite his constant efforts to push Turkey from its secular position and his friction with the military, he continues to receive strong popular support for his economic policies and his handling of Turkey's other problem.
The other problem is Turkey's constant struggle against the Kurdistan Workers' Party (PKK), a group that claims to represent the displaced Kurdish population.  The Kurds have been seeking a separate state in what they consider their ancestral homeland in southeast Turkey and northern Iraq.
They speak a different language, follow different customs, and have been involved in numerous attacks on military and civilian targets. In the past 25 years the conflict has resulted in more than 40,000 deaths, mainly on the Kurdish side.
Erdogan has made strides (one of the requirements for entering the EU) in recognizing the Kurds through actions such as restoring Kurdish names to several towns, allowing Kurds to use their language in the local political arena, and trying to maintain good relations between the two ethnic groups.
But, as recently as late 2011, Turkish planes bombarded Kurdish rebel strongholds in northern Iraq after insurgencies into Turkey by the PKK. This situation, while better than in the past, is still quite tenuous and could damage the country and presidency were it to escalate.
Local investment in Turkey should be restricted to Istanbul and the Turkish coast.  These are the areas with greatest development potential for tourism, a huge money earner for Turkey…
Turkey is solidly a Tier 1 emerging market. This means that there is a very little likelihood of it turning back economically. It has an established market system, good infrastructure, an established political system, and a population that is used to being relatively independent. While its secular status has been challenged in recent years, there is no indication that Turkey will not adhere to democratic principles regardless of who is in power. It is a country often overlooked by investors, yet it offers some of the best visibility in the region.
Karim Rahemtulla
Contributing Writer, Money Morning
Publisher's Note: This is an extract from Karim Rahemtulla's just-released book, Where in the World Should I Invest?
From the Archives…
Disruptive Technology Stocks For Smart Small-Cap Investors
2012-04-06 – Kris Sayce
ASX 200: This Market is Toast
2012-04-05 – Murray Dawes
Why Every Bank Will Soon Be a Tax Collector for Every Government Everywhere
2012-04-04 – Merryn Somerset Webb
Not Even Saudi Arabia Can Save Us From High Oil Prices
2012-04-03 – Jason Simpkins
Good News For Oil and Resource Investors
2012-04-02 – Dr. Alex Cowie
Powered By DT Author Box
At Money Morning our aim is simple: to give you intelligent and enjoyable commentary on the most important stock market news and financial information of the day – and tell you how to profit from it. We know the best investments are often the hardest to find. So that's why we sift through mountains of reporting, research and data on your behalf, to present you with only the worthwhile opportunities to invest in.
Become a more informed, enlightened and profitable investor today – by taking out your free subscription to Money Morning now.