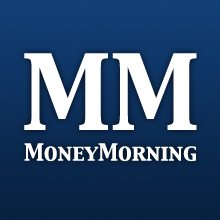 'Mortgages get paid in good times and bad. Anyone raising this problem as one of the issues for the Spanish financial system is saying something stupid.'
So said Alfredo Saenz, chief executive of Spanish bank Banco Santander.
That's the kind of quote you can't help thinking will go down in history alongside credit crunch classics such as this 2007 line from Ben Bernanke: 'we believe the effect of the troubles in the subprime sector on the broader housing market will likely be limited.'
We suspect so…
Spain's Housing Bubble is Like Ireland's Magnified
The credit rating of Spain's economy was cut by two notches to BBB+, which is the same as Italy's. Standard & Poor's wasn't telling us anything we didn't know. You only have to look at Spain's cost of borrowing – hovering around the 6% mark – to see that it's a troubled economy.
What's bothering S&P in particular is the risk that Spain's banks will need more support from the government. S&P's Mortiz Kraemer told Reuters: 'It's not going to be an easy job for most Spanish banks to find funding in the market. So the state may be called for.'
When you look at the Spanish economy's  public debt-to-GDP figure, you wonder why it's in trouble. As a proportion of GDP, the national debt is only 68% (as of the end of 2011).
Yes, it's hardly anything to be proud of. But compared to its troubled peers, Greece (165%), Italy (120%), Portugal and Ireland (108% each), it's positively frugal. And Britain and France are both on 86%.
But if you're confused, it's only because you're looking in the wrong place. Spain's economic problem lies in its private sector lending. In terms of its problems, you can think of Spain as being a big version of Ireland. Easy credit drove a massive bubble in the Spanish property market. That bubble has burst.
So the fear is that the banks will be left in such a bad state, that the government will end up needing to bail them out. As a result, that dodgy private sector debt will end up on the government's balance sheet. And as happened with Ireland, foreign lenders will no longer be willing to fund Spain's spending.
As Vincent Cignarella put it in the Wall Street Journal last month: 'It's not hard to imagine a transfer from private to public sector debt rapidly blowing the sovereign debt ratio toward 100% of GDP in the next few years. Does Spain then become the next Greece?'
Spain's Suspiciously Healthy Housing Market
The Spanish government hasn't been sitting on its hands. It has already rescued several of the smaller lenders – in fact, there have been 'three rounds of forced clean-ups and consolidations' so far, notes Reuters.
As a result of all this, the banks have put aside enough to protect themselves against any losses on loans to property developers, notes The Economist.
Trouble is, 'there are almost no provisions' for all the other loans on the banks' balance sheets. This includes residential mortgages, of which there are more than €600bn outstanding. The Bank of Spain says that less than 3% of these loans are in trouble.
To put it gently, that seems odd. The optimistic argument on Spanish property is that Spanish banks were more cautious lenders than banks in the US, for example.
But as the New York Times put it last week, when you've got unemployment above 24%, 'the distinction between a prime and subprime borrower can be hazy.'
And given that, as a whole, dud loans are at their highest level since 1994, it seems particularly unlikely that the mortgage sector has escaped unscathed.
What's more likely is that Spanish banks have done just what British banks have done. The strategy is 'extend and pretend.' Shift people to interest-only home loans, to cut their payments. Try to avoid repossessing homes. If you do repossess, keep them off the market where possible, in the hope that better times will come.
But as the Spanish economy continues to deteriorate, and inventory builds up, it'll get harder and harder to continue with this line. As analysts at JP Morgan tell Bloomberg, mortgages may be the 'next leg downward in a prolonged banking crisis where solvency remains a risk.'
What's the solution? Well, temporary money printing by the European Central Bank (ECB) certainly didn't do it. But in essence, it's because the LTRO was temporary.
The ECB gave money to Spanish banks to buy Spanish government debt. The money ran out. So now banks of questionable solvency hold even more debt owed by a government of questionable solvency. Why would anyone sane give either party more money?
The Fate of the Euro Will Be Decided by Voters
The likely end result of all this is that the Spanish economy needs some sort of bail-out. But Spain's economy would be very expensive to bail out. Whatever funds exist are probably not sufficient.
So once again we'll end up going to the wire. As Jeremy Batstone-Carr of Charles Stanley notes, we may have to see Spanish 10-year bond yields above 7% before we get the next panicky move to settle the eurozone down.
What'll that mean for the euro? One thing that's become clear about this crisis is that the euro comes down to politics. As long as there is the political will – in other words, as long as people want it – the euro will be around.
For all that the populations of many European countries are suffering, they don't so far seem to blame the euro currency itself for their woes. The idea of going back to their old currencies is a frightening step into the unknown.
If they blame anything, they're angry with Germany for not sanctioning money printing and fiscal transfers.
In the long run, the euro can't survive. There are too many countries, with too many different needs. But it may take a larger, more self-confident nation, declaring that it's had enough of the currency and can go its own way.
Perhaps Germany will get fed up subsidising the others and leave. Or post-election, perhaps France will be next to be targeted by the markets and stomp off in a huff. My gut feeling is that the ECB will eventually be persuaded to print money, and that a formal break up will remain further off in the future. But the final decision will be down to voters, rather than markets.
John Stepek
Editor, MoneyWeek (UK)
Publisher's Note: This article originally appeared in MoneyWeek (UK)
From the Archives…
Why Graphite is the High Tech Commodity of the Future
2012-04-27 – Dr. Alex Cowie
Why Gold is Hands-Down the Best "Money" You Can Buy
2012-04-26 – Kris Sayce
12% Compulsory Super – Get Ready for the Government's Next Tax Grab
2012-04-25 – Kris Sayce
Westfield – The Aussie Retail Stock That Could Make You Money
2012-04-24 – Shae Smith
Why Natural Gas Is Still My Favourite Resource Opportunity
2012-04-23 – Kris Sayce
Powered By DT Author Box
At Money Morning our aim is simple: to give you intelligent and enjoyable commentary on the most important stock market news and financial information of the day – and tell you how to profit from it. We know the best investments are often the hardest to find. So that's why we sift through mountains of reporting, research and data on your behalf, to present you with only the worthwhile opportunities to invest in.
Become a more informed, enlightened and profitable investor today – by taking out your free subscription to Money Morning now.