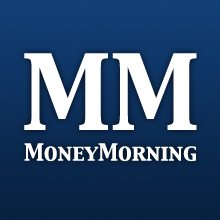 'I believe that economists put decimal points in their forecasts to show they have a sense of humour.' – William Gilmore Simms
So, were the economists at the Organization for Economic Co-operation and Development (OECD) trying to be funny in 2011 when they forecast the Spanish economy to grow at 1.6% this year?
Today it is contracting at 0.4%.

It's hard to fathom this prediction when the country's unemployment rate was already close to 20% at the time, and the country was in the middle of the worst housing bust in Europe.
Yesterday I wrote to you about Greek elections being a sideshow to the bigger economic problems in Spain and Italy. Today the shine has already come off the Aussie stock market after the Spanish 10-year bond yield crashed through the 7% level, to reach as high as 7.28%.
This takes Spanish debt to new highs, and well into 'code brown' territory.
So, what does this all mean for investors? I'll show you now…
The bond market is telling us that Spain's economy is close to the point of no return.
Meanwhile other areas of the bond market tell us that investors are bracing for the worst.
The yield on the US 10-year bond has plummeted to 200-year lows recently, as have UK, French, German and Dutch bonds.
So much cash has moved into these reputed 'safe havens' that investors are prepared to take a lower return on their money than anyone else in the last 200 years. And when you take inflation into account, investors are in fact paying to park their money in bonds. They must be pretty worried about something.
The bond yields are so low on these 'safe haven' bonds now, that you could say these lifeboats are 'full'.
In that case, where else can investors park large amounts of cash in a crisis?
What about the gold market?
Dr. Alex Cowie
Editor, Diggers and Drillers
P.S. Gold is a great place to put your money if you're looking for safety. But if you're after quick gains, there's a better place to put your cash to work – gold stocks. When gold is rising, gold stocks tend to rise even faster. Though, after a savage 12 month sell off, it has been a while since we have seen gold stocks rising. But they are now starting to move. I've recommended 4 gold stocks to Diggers and Drillers readers, and after a rough 12 months, it finally now looks like a good time to pick up good gold stocks at fantastically cheap prices. Click here for more…
Related Articles
Market Pullback Exposes Five Stocks to Buy
The Problem With the Spanish Bailout
There's Good News and Better News for Gold Owners
Powered By DT Author Box
Dr Alex Cowie is Money Morning's Chief Resources Analyst. (To have his newest investment ideas delivered straight to your inbox you can subscribe to Money Morning for free here).
He is also the editor and chief analyst for Diggers and Drillers — Australia's premier resource stock advisory service.
If you're already a subscriber to these publications, or want to follow his financial world view more closely, then we recommend you join Alex on Google+. It's where he shares investment insight, commentary and ideas that he can't always fit into his regular Money Morning essays.