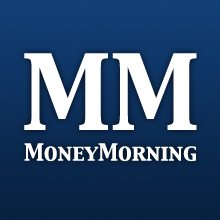 A recent report by Exxon Mobil Corp. (NYSE: XOM) predicts that while energy demand will remain essentially flat in developed economies, demand in emerging markets will rise by nearly 60%.
This growth is good news for natural gas, since the world increasingly favors lower-carbon energy sources. In fact, the International Energy Agency (IEA) predicts natural gas will surpass oil as the planet's number one source of energy beginning in 2035.
What's more, emerging economies are big importers of liquefied natural gas (LNG), the fuel's most portable form. That's why the world's biggest oil and natural gas companies are placing huge bets that LNG is the "new oil."
And most of their Monopoly-sized wagers are saying Australia's the place to find it.
Here's why Australia will be the globe's next energy hotbed.
Australia's $200 Billion LNG Bet
Australia's vast resources along with its close proximity to fast-growing markets in Asia make it an ideal spot for big players looking to profit from the planet's insatiable appetite for energy.
"Australia is superbly placed to benefit from growing world gas demand, particularly in the Asia-Pacific region," Gavin Wendt, Founding Director and Senior Resources Analyst at MineLife told CNBC.
Now energy companies like Exxon and Chevron Corp. (NYSE: CVX) are reaching into the Outback and other remote parts of Australia to tap supplies of the world's next great energy source.
Australia's natural gas resources consist of about 390 trillion cubic feet of natural gas, which could double in size if exploration for shale gas is successful. So the majors are racing to drill wells and build pipelines in a mad dash to tap the trillions of cubic feet of natural gas that will be converted into LNG.
And even though the country has strong environmental regulations, its stable political and legal systems make it a user-friendly partner for investors.
Australia is currently the fourth-largest exporter of LNG in the world behind Qatar, Malaysia and Indonesia. But a wave of LNG projects worth almost $200 billion is set to lift Australia to the number one spot by the end of the decade.
Three large-scale LNG projects are expected to come online in the next five years that will produce almost 59 million metric tons annually – quadrupling Australia's capacity to roughly 83 million metric tons.
The biggest projects also involve the construction of LNG terminals to feed Asia's natural gas demand. Most of the natural gas will be converted to LNG and make its way to markets like China, South Korea and Japan.
The Natural Gas Companies Cashing in on Aussie LNG
Unlike oil, the price of natural gas is regional, not global.
So while a million BTU of natural gas in the United States is now below $2.00, a million BTU of LNG trades for over $9.00 in the United Kingdom and $15.00 in Japan.
Since it will be years before the U.S. will be ready to export LNG, Australian producers will have the Asian markets to themselves for a while.
That's why the oil majors are venturing Down Under and betting billions on natural gas deals.
Investors should look for natural gas companies that are focused on coal seam gas, an unconventional fuel that's become one of the world's hottest energy plays.
One reason is that coal seam gas is cheaper to produce since the wells are shallower than shale and do not always need to be "fracked."
More than $20 billion has been spent on these deals by companies including Royal Dutch Shell PLC (NYSE ADR: RDS) and ConocoPhillips (NYSE: COP). Just two weeks ago Exxon took a 10% stake in a coal seam deal worth roughly $15 billion.
Chevron has also teamed up with Exxon on a major stake in the $41 billion Gorgon gas project, the country's largest natural gas resource.
The integrated oil majors are the types of companies that have the resources to develop these large scale projects.
But keep in mind these are long-term projects.
Rewards will only come to investors with the patience to hold the natural gas companies that are positioning to profit from Australia's vast resources.
Don Miller
Contributing Writer, Money Morning
Publisher's Note: This is an edited version of an article that first appeared in Money Morning (USA)
From the Archives…
The Problem With the Spanish Bailout
2012-06-15 – Keith Fitz-Gerald
Australian Housing – How to Avoid This Pauper's Retirement Trap
2012-06-14 – Kris Sayce
Why Warren Buffett is Loading Up on Tungsten
2012-06-13 – Don Miller
China's Economic Data Statistics: Just Add Salt
2012-06-12 – Dr. Alex Cowie
Why Graphite is One of the Few Places For Savvy Investors to Make Money
2012-06-11 – Dr. Alex Cowie
Powered By DT Author Box
At Money Morning our aim is simple: to give you intelligent and enjoyable commentary on the most important stock market news and financial information of the day – and tell you how to profit from it. We know the best investments are often the hardest to find. So that's why we sift through mountains of reporting, research and data on your behalf, to present you with only the worthwhile opportunities to invest in.
Become a more informed, enlightened and profitable investor today – by taking out your free subscription to Money Morning now.