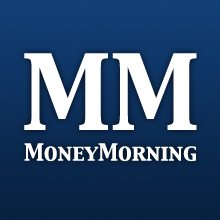 Hopefully you weren't one of the shareholders in Burberry who got a nasty shock.
The fashion brand saw its share price tank by 21% as it warned that a slowdown in sales would hit profits. Sales at stores open for at least a year were flat, and have turned negative in recent weeks.
Burberry may have been the first of its peers to warn on profits, but we suspect it won't be the last.
China's slowdown is bad news for luxury goods
What's Behind Burberry's Profit Warning?
Luxury goods analysts are desperately trying to work out how to pin the blame on the company itself. After all, if this is the result of a marketing screw-up by Burberry, or simply a shift in the fickle tastes of 'fashionistas', then the rest of the sector should be OK.
Burberry itself wasn't particularly specific about the problems, according to the FT. The company has suffered a broad-based slowdown. That's probably no surprise. These days, flaunting your expensive lifestyle choices is the equivalent of pinning a 'tax me' sign on your own back.
European tax collectors, for example, have come up with the crafty wheeze of using ostentatious displays of wealth to work out who has been fiddling their returns. As a result, if you're in the market for a cheap Ferrari or other 'supercar', your best bet is to head to Italy, we're told.
However, most investors jumped to one conclusion. It's a sign that the fabled Chinese consumer is finally running out of steam. And indeed, Burberry's finance director, Stacey Cartwright, admitted that 'China is a significant contributor to the decline'.
This has been on the cards for a while. China's slowdown has already hit the mining sector hard. Now more recent figures suggest that the slump is having a nasty trickle-down effect on other sectors.
For a start, taxes are going up. Local governments have been trying to raise money to plug the gaps left by poor land sales. So, as analysts at Chinese investment bank CICC point out, companies have been told 'to pay full enterprise tax rate this year, rather than the preferential high- and new-tech enterprise tax rate they had been granted'.
Beyond that, costs are rising and the weak global economy is taking its toll on exports. The FT and S&P Capital IQ analysed corporate cash flow data from the past six quarters. Many industrial companies have seen cash flows turn negative recently. But both the consumer and retail sectors – the sectors that China is pinning its 'rebalancing' hopes on – are also suffering.
'There is something more than a real estate and investment slowdown going on,' as Louis Kuijs at RBS put it.
Like any other government confronted with the grim reality of a boom ending, China looks increasingly panicky. The original idea was to rebalance the economy away from infrastructure spending and more towards the consumer.
Now the plan seems to be to maintain growth in any way possible. China's premier, Wen Jiabao, said that China will achieve 7.5% growth this year, and that it has room to stimulate the economy if it needs to. On top of that, last week, Beijing approved plans for $158bn in infrastructure spending.
Don't Bet on a China Bounce
That cheered the mining sector, and arrested the recent plunge in the price of iron ore. We'd sell the bounce, rather than buy on the dips though. China's banks already carry a lot of bad debt. The chances of another uncontrolled infrastructure splurge seem slim.
And we certainly wouldn't touch the luxury goods sector. Bill Bishop, writing in his Sinocism blog, makes an interesting point. He reckons that a significant chunk (10-30%) of China's 2008 stimulus package 'disappeared through corruption.' Much of this likely went into overseas investment (London property maybe?) or into luxury goods.
But that scale of stimulus package is unlikely to be repeated. And, says Bishop, 'the government is now at crisis point dealing with corruption. I don't think we should rule out its ability to make things a bit cleaner (it will never be clean). Both points are bad news for luxury firms.'
John Stepek
Contributing Editor, Money Morning
Publisher's Note: This article originally appeared in MoneyWeek
From the Archives…
Outright Money Transactions – Why 'Free' Money Costs You More
07-09-2012 – Kris Sayce
Spanish Banks are in BIG Trouble
06-09-2012 – Bengt Saelensminde
With Iron Ore Prices Falling Will Fortescue 'Break the Buck'?
05-09-2012 – Kris Sayce
Brace Your Portfolio for a Hard Landing in China
04-09-2012 – John Stepek
Australian Resources Boom Curse…or Industrial Renaissance?
03-09-2012 – Nick Hubble
Powered By DT Author Box
At Money Morning our aim is simple: to give you intelligent and enjoyable commentary on the most important stock market news and financial information of the day – and tell you how to profit from it. We know the best investments are often the hardest to find. So that's why we sift through mountains of reporting, research and data on your behalf, to present you with only the worthwhile opportunities to invest in.
Become a more informed, enlightened and profitable investor today – by taking out your free subscription to Money Morning now.