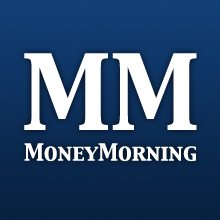 The key to making money in investment is to buy assets when they are cheaper than they should be, then sell them when they are more expensive than they should be.
In other words, even the dodgiest-looking market may have its price, if it falls far enough. We've been promoting the virtues of beaten-down European markets for the last few months, for example.
So far, that's paid off. So are there any other markets that look ripe for a turnaround?
Well, if you're looking for beaten-down markets, China certainly qualifies. The Chinese Shanghai Composite Index has endured a vicious bear market since it peaked in 2007 at more than 6,000. The market is down by nearly 70%.
With the Federal Reserve launching the third batch of quantitative easing (QE) last week, could things be looking up for China?
I don't think so. Here's why.
China's Landing Could be Very Hard
If it was ever contrarian to bet on a hard landing for China, those days are gone. I don't think anyone can really argue with the view that China has some problems to sort out.
So it might seem to make sense to buy Chinese stocks now. After all, they're not far off the lows seen in 2008. And they're around 70% off the peak. Surely the worst is priced in?
This is where I'd disagree. I'd say that Europe has just about priced in the worst-case scenario. There, the chances of an unexpected, cataclysmic implosion of the financial sector have receded sharply. Investors have gone from expecting the euro to shatter, to anticipating a painful, drawn-out recession instead. Believe it or not, that's an improvement.
With China, on the other hand, investors are really only just coming to terms with the 'hard landing' scenario. Most of them aren't especially sure what a 'hard landing' even means.
If something nastier happens – like a system-wide banking crisis that the authorities have difficulty sweeping under the carpet – then stocks could fall yet further.
And that's what I'd be worried about. Writing in The Diplomat, Minxin Pei reminds us of an 'iron law of financial calamity.' While financial busts have 'different immediate triggers', they all share a single underlying cause: 'an explosion in credit.'
He goes on to list a whole range of statistics on just how much bad debt Chinese banks could be sitting on. To cut a long story short, the Chinese stimulus package of 2008/09 was funnelled through the banks. As a result, they loaned money for lots of 'prestige projects or economically wasteful investments.'
On top of that, there's all the money in China's "shadow" banking system. These are effectively "off-balance-sheet" loans, similar to the loans that brought down Western banks. Minxin reckons that 'Chinese banks are trying to hide the mother of all debt bombs.'
I don't think anyone would argue with this. The difference between the bulls and the bears is that the bulls reckon that China's canny leaders can fix the banking system at any time they want.
But that faith doesn't seem to be shared by those at the sharp end – the Chinese themselves. The Financial Times ran an interesting piece from the World Economic Forum in eastern China last week. Apparently, it was characterised by bullishness from Western investors, and deep pessimism from the Chinese.
One Chinese economist told the paper: 'I believe China is going to experience a very serious economic downturn and I think it has already started… If [the government] can't turn things around then I expect huge and widespread social unrest.'
It doesn't help that the US election has thrown another variable into the mix. The only thing that makes me feel better about British politics is looking across the Atlantic and seeing just how much worse things could be.
Conveniently timed ahead of a visit to what the FT describes as 'the manufacturing-heavy state of Ohio', Barack Obama's team has attacked China over its export subsidies for cars and car parts. The US government is taking China to the World Trade Organisation, complaining that the subsidies have disadvantaged US manufacturers.
Given that the US has just deliberately tried to weaken its own currency through QE3, you might see this as a tad cheeky. But with both countries undergoing leadership contests, protectionist sentiment is likely to be ramped up further to appeal to nationalistic voters.
Buy Europe, not China
In short, Europe is cheap, and the risks are known. I feel comfortable that the level of potential reward is worth taking the risk for.
China, on the other hand, might be cheap, but it's fraught with unknown risks. I don't know just how difficult the leadership transition might turn out to be. All I know is that it seems a lot less smooth than the China bulls would have predicted at the start of this year.
I don't know just how bad its banks' balance sheets are. All I know is that credit bubbles throughout history end badly. No one has convinced me yet that China has come up with a debt hangover cure that actually works.
And I don't know how serious the current territorial dispute with Japan is. All I know is that history suggests that nationalist sabre-rattling is a sure sign of internal political strife.
That's why I won't be investing in China. There are still too many other more attractive opportunities out there.
It's also why I'd keep avoiding industrial metals miners, and other commodity-dependent economies, such as Australia. QE3 might be able to prop up a lot of asset prices, but it'll have difficulty keeping industrial commodity prices up if a steady swathe of bad news keeps emerging from China.
Of course, there's one group of miners that could do rather well out of QE3 – that's gold miners.
John Stepek
Contributing Editor, Money Morning
Publisher's Note: This article originally appeared in MoneyWeek
From the Archives…
What the Central Banks Are Doing to Your Money
14-09-2012 – Kris Sayce
Luxury Firm Burberry Highlights the Chinese Slowdown
13-09-2012 – John Stepek
Gold Up, but Gold Stocks Up More
12-09-2012 – Dr. Alex Cowie
The ECB is Only Fooling the Gullible
11-09-2012 – Dan Denning
Why This 'Ludicrous' Investment Keeps Going Up
10-09-2012 – Kris Sayce
Powered By DT Author Box
At Money Morning our aim is simple: to give you intelligent and enjoyable commentary on the most important stock market news and financial information of the day – and tell you how to profit from it. We know the best investments are often the hardest to find. So that's why we sift through mountains of reporting, research and data on your behalf, to present you with only the worthwhile opportunities to invest in.
Become a more informed, enlightened and profitable investor today – by taking out your free subscription to Money Morning now.