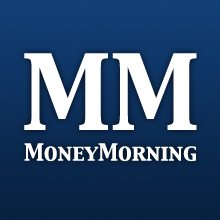 Seeing as China and Japan are Australia's two largest trading partners, you should cross your fingers, hoping that things go well for them. Except maybe at the Olympics or if they ever enter the cricket World Cup.
You definitely don't want them to go to war with each other…
Wars are expensive for starters, even if it's 'only' a trade war. You don't need to tell Japanese businessmen that. According to the Wall Street Journal [WSJ], Japan's top three car makers recorded a 'steep' drop in sales in the Chinese market last month.
This is entirely due to the recent 'territorial spat' between Japan and China over islands in the East China Sea. Japan's move to buy the islands and shut out Chinese claims unleashed anti-Japanese rhetoric and protests inside China.
But here's the thing: China is Japan's largest trading partner. So the stakes are high.
The Japanese don't appear to have retaliated to the same degree against Chinese companies in Japan yet. But we read that any reduction in Japanese exports will continue to hurt its trade deficit.
This is an important time for the Japanese economy. In 2011, Japan ran its first trade deficit in thirty years. This was mostly because of rising energy imports after it shut down its nuclear reactors in the wake of the Fukushima disaster.
But why is this important? As the same WSJ article noted, declining profits for Japanese companies erodes Japan's current account surplus, leaving even less money to finance its debts. And with the Japanese federal debt over 200% of GDP, Japan needs to make sure it can pay its debts.
Ultimately, this suggests that the next major sovereign debt crisis might not be in Europe or the US, but rather in Japan. A scenario like that would have much bigger implications for Australia than the eurozone debt crisis.
This was on the mind of the world's central planners when they met last week as part of the International Monetary Fund and World Bank annual general meetings in Tokyo. Also in attendance was the Bearded One, Ben Bernanke.
The Bearded One let loose on Sunday, defending his policy of cheap money and rejecting claims he was hurting the economies of emerging markets and, as the Financial Times reported, 'that he has sparked a global "currency war".'
In what was considered a veiled threat to China, he said the answer to the problem of US dollars flooding the world was simple:
'Of course, an alternative strategy — one consistent with classical principles of international adjustment — is to refrain from intervening in foreign exchange markets, thereby allowing the currency to rise and helping insulate the financial system from external pressures.'
The currency war continues.
Callum Newman
Co-Editor, Scoops Lane
From the Port Phillip Publishing Library
Special Report: How to Make Money from the End of the Mining Boom
Daily Reckoning: Electric Cars and Platinum Mines
Money Morning: What South Africa's Mining Turmoil Means for Investing in Gold
Pursuit of Happiness: Mainstream Media Wakes Up on Retirement Savings
Powered By DT Author Box
Callum Newman is editor of the Money Morning weekend edition and co-editor of Port Phillip Publishing's subscribers-only email Scoops Lane. (To have Money Morning delivered straight to your inbox you can subscribe for free here).
If you're already a subscriber to these publications, or want to follow Callum's financial world view more closely, then we recommend you join him on Google+. It's where he shares investment insight, commentary and ideas that he can't always fit into his regular Money Morning essays.