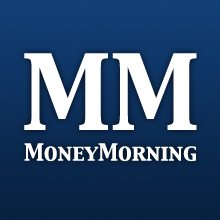 Could Europe's regions bring down the Eurozone?
Up until now, the biggest threats to the continued existence of the Eurozone have come from individual countries.
In June, Greece nearly elected the anti-austerity Syriza. A few weeks ago, some people thought that Germany might be prevented, by the courts, from taking part in the fund designed to bail out Spain and Italy.
These threats haven't gone away, of course. Recent protests in Athens and Madrid show that both the Greeks and the Spanish are sick of austerity. Meanwhile, there are rumours that Berlin might take a much harder line on bail-outs once the US presidential election is out of the way.
But now an even greater fiscal threat is emerging – the danger that individual countries themselves may splinter as regions call for independence.
How much of a threat is this to the eurozone? And can you take advantage of it?
Why Breakaway Regions Matter to the Eurozone
There have always been regional tensions within several European countries. Many people in Catalonia don't consider themselves Spanish. Similarly, the Lega Nord wants northern Italy to split from the poorer south.
The differences are partly cultural. However, the fact that many of these regions pay more in taxes than they get back in spending is a major factor.
During the good times, governments were able to hide this through deficit spending. This kept taxes low and spending high for everybody. However, austerity has thrown these processes into reverse.
Now taxes are going up and spending is going down. That makes the extent of fiscal transfers between regions much clearer.
Separatist movements have also been emboldened by the general unpopularity of incumbent parties. In Spain, the Catalan president has said that if he wins regional elections, he will demand a vote on independence.
In Italy, there have been pro-secession demonstrations in the northern city of Venice. Polls show that between 70% and 80% of Venetians want the region to break away.
In Belgium, local elections in Flanders resulted in a victory for a pro-independence party.
How Secession Could Ruin National Finances
Each of the three regions pays more in taxes than it receives in spending. An exit by Flanders would have the biggest impact, with its transfers equal to nearly a tenth of total Belgian government revenue. Venice and Catalonia transfer 3% and 4% respectively.
If these net contributors went their own ways, it would be harder for those who remained to meet budget targets. Capital Economics thinks that Spain, Italy and Belgium's budgets would 'suffer greatly'. In the worst case, it would even 'increase the risk of further bail-outs of disorderly defaults'.
Of course, the chances of this happening are still relatively low. Talking about secession is not the same as doing it. As well as the legal and political hurdles, there is the practical issue as to whether any new country would automatically become an EU member, or would have to apply from scratch.
For example, the Madrid government has said that it would strongly oppose letting an independent Scotland into the Eurozone as a matter of course. That might be a warning to a potential independent Catalonia (or Venice, or Flanders), all of which would depend on good access to European markets.
Even a Halfway House Could Damage the Eurozone
So what may be more likely is that Brussels, Madrid and Rome will concede more powers to the regions, and allow them to keep a greater proportion of their revenue. Indeed, some experts think that this is what the separatist movements expect to happen.
But while this may reduce short-term political pressures, it will have a similar fiscal effect to secession, increasing the amount that has to be cut in the rest of the country.
Indeed, the fact that the partial break up of three countries is even being talked about may be enough to do significant damage. For one, it could shake confidence in the markets.
More importantly, it may also raise further doubts about the viability of fiscal burden sharing that is part of the attempt to keep the Eurozone together. Northern Europeans may feel that there is no point in subsiding nations that are splitting up on their own.
As Capital Economics puts it, 'if Catalans, Fleming and Venetians are unwilling to support the poorer parts of their own countries, there is very little hope that German taxpayers will bear the burden'.
What this Means for Investors
We're still happy to buy cheap stocks in the Eurozone. At current levels historically speaking, you can expect good returns from here, if you hold for the long run.
However, we can easily see the euro weakening – particularly against the [US] dollar. Why? Because the only way the Eurozone can stay together is through the euro becoming less of a 'hard' currency. And if the European Central Bank (ECB) ends up printing money, that's just what will happen.
From the point of view of investors in Eurozone shares, if the ECB does print money, we'd expect the resultant boost to stocks to outweigh the impact of a falling currency. So we're not overly concerned about the threat of a falling Euro when it comes to buying stocks.
Matthew Partridge
Contributing Editor, Money Morning
Publisher's Note: This article originally appeared in MoneyWeek
From the Archives…
Does Excessive Government Spending Make You the World's Best Treasurer?
26-10-2012 – Kris Sayce
Why a Return to the Gold Standard Could Actually Be Bad
25-10-2012 – Kris Sayce
A Safer Than Super Investment?
24-10-2012 – Nick Hubble
Agricultural Commodities – The Best Way to Play Rising Food Prices
23-10-2012 – Merryn Somerset Webb
Stock Market 'Barometer' Speaks: The Bulls Won't Like it…
22-10-2012 – Kris Sayce
Powered By DT Author Box
At Money Morning our aim is simple: to give you intelligent and enjoyable commentary on the most important stock market news and financial information of the day – and tell you how to profit from it. We know the best investments are often the hardest to find. So that's why we sift through mountains of reporting, research and data on your behalf, to present you with only the worthwhile opportunities to invest in.
Become a more informed, enlightened and profitable investor today – by taking out your free subscription to Money Morning now.